Hi! I'm currently building a Pip Boy 2000 Case mod for my eeepc.
Photographs of it will arrive, when it's done (tending to this month), but I'm on a big Problem in finishing up the project.
I wanted the eee to look like the original Pip Boy 2000 from the original Fallout (1&2) Series... here it is.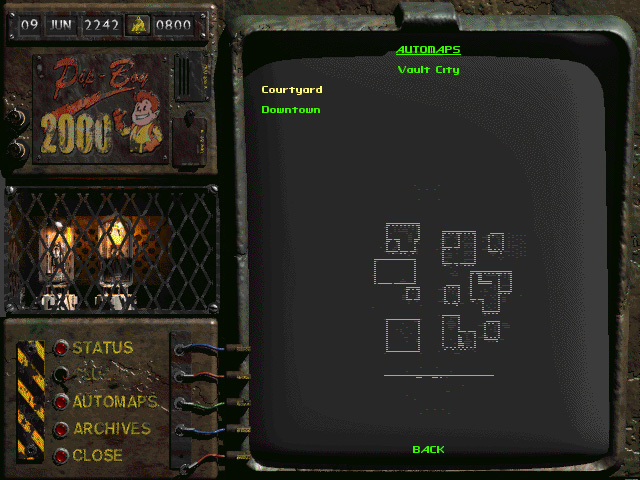 also someone did a 3D-Model for it, witch I think, the thing should look like. (don't like the Armband-like one from FO3, or FO3 in general).
Ok, fortunately you can get the size of the pip boy if you take the size of the vacuum tubes for reference. Also fortunately the screen of the ee got the right size, but exactly here is the Problem:
If the final pip boy shall look like the pip boy, and at least like some sort of PDA from the 1950s - no room for an LCD Screen in my Opinion.
I was looking out for small CRTs on the net (and on my electronic store next door, where I bought the vacuum tubes, but it's not easy to a) get them and b) make them work with ee.
there's a ac/dc electric problem, and as someone who is only able to do a casemod (no electrican, not tape-monkey, no technican) i've speculated on the CRT from an old Portable TV, that runs with batteries - what should minimize the electronic problem.
alltough, i've got no clue how to fix it, so i've got a problem with the screen.
Then I was browsing some casemod sites... mostly steampunk stuff here, so not quiet a reference, and I also found no way, to do a pseudo CRT. Like putting a plastic cap on the screen or something like that.. so
Anybody got a clue how to fix that problem?