I picked up this ladies 50s J.C. Higgins from a bike forum about 6 months ago, for a specific gender reassignment project that I wanted to do. I wanted to stretch the top of the bike, but leave the bottom as is, so that it could fit on your standard rack, and whathaveyou. I wanted to make this gender bend have a little more attitude. I wanted it to be mean looking, but still have the parts keep their patina. The mix of old and new... that could be called dieselpunk, no? Here is a picture of what it looked like when he sent it to me:
After cutting out the tubing that I will be replacing: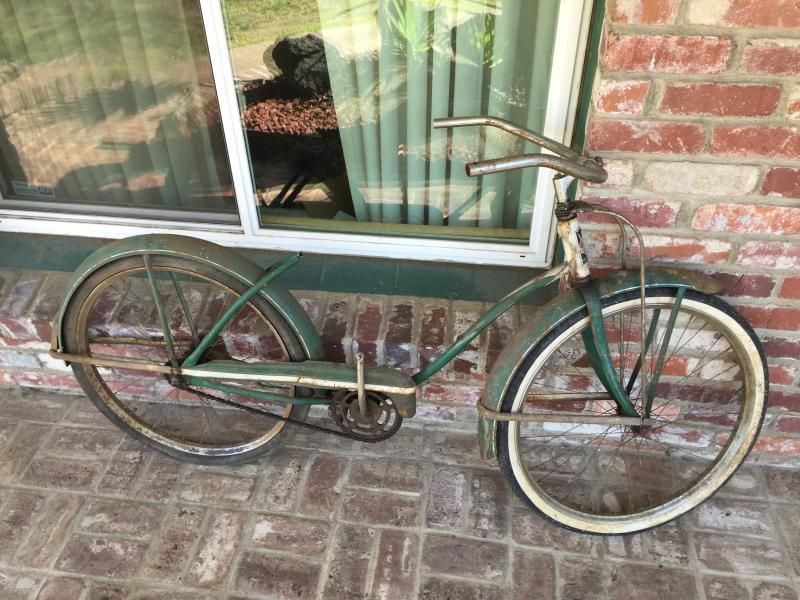 I completed the "maleinization" in one day, and I really like it. It looks mean, as I wanted.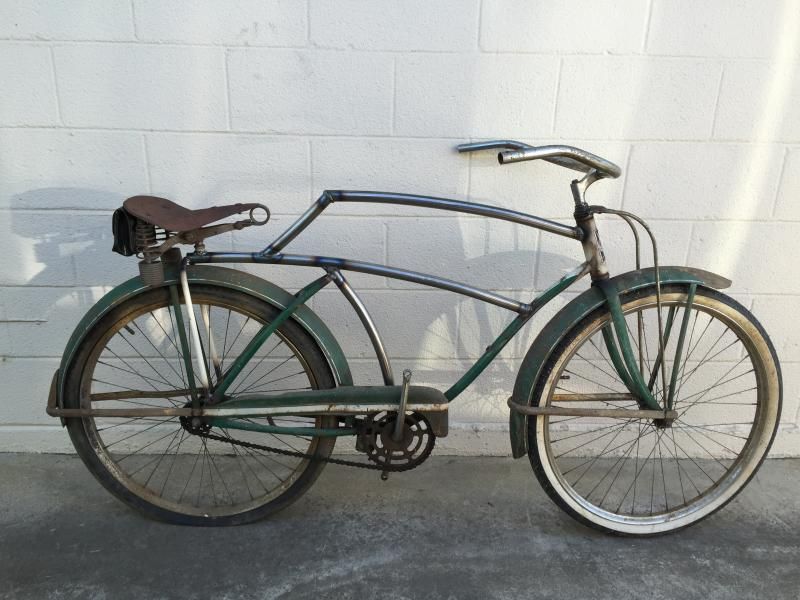 I welded a plate in the frame, and put it back together, and then had some fun putting several years worth of collected stickers on both sides of the plate. It's an idea I've had for some time, and I decided to execute it with this build. It rides pretty good, just a few rubs and noises to track down.