I have my Smart Car, which I use for 99% of my driving. I love my Smart, and commuting an hour and a half one way is definitely made easier on my pocketbook by this car. When I was using my Dodge truck, I was getting less than half of the miles per gallon that I get now. My truck now gets driven maybe once every two weeks, when I have more than two people to haul (and when the wife's car isn't available for that purpose), or when I actually need a truck. That's for flea markets, usually, but I helped some friends move recently, and the truck came in handy.
And therein lies my problem. I can't get rid of the truck completely, as I am a man, and a truck does come in handy from time to time. So, I have an ugly '98 Dakota sitting on the street in front of my house, taking up valuable space. What to do?
A few weeks ago, I bought a 1936 Chevy Truck, which I intend to rat rod, and use as my truck. I figure, if I have to have a truck that sits around most of the time, why not make it an awesome looking one, with lots of style? Here are a few pics of the truck right after I picked it up.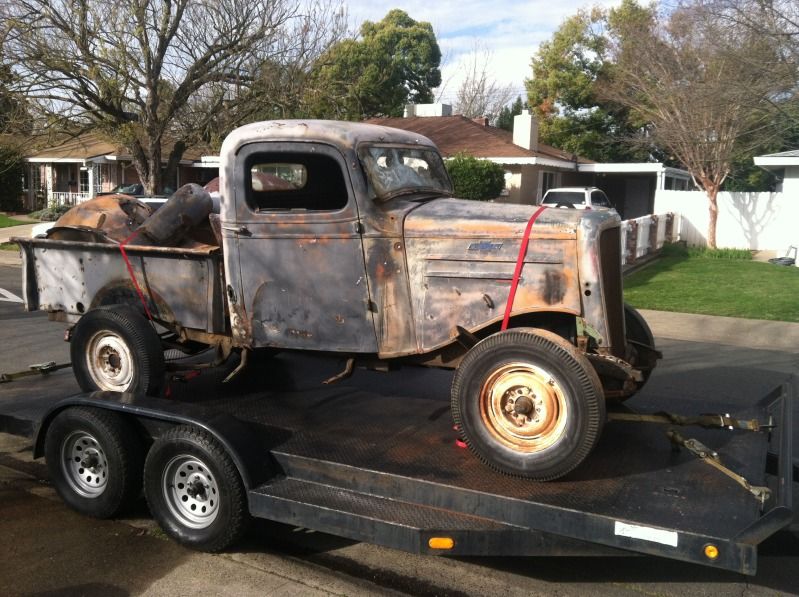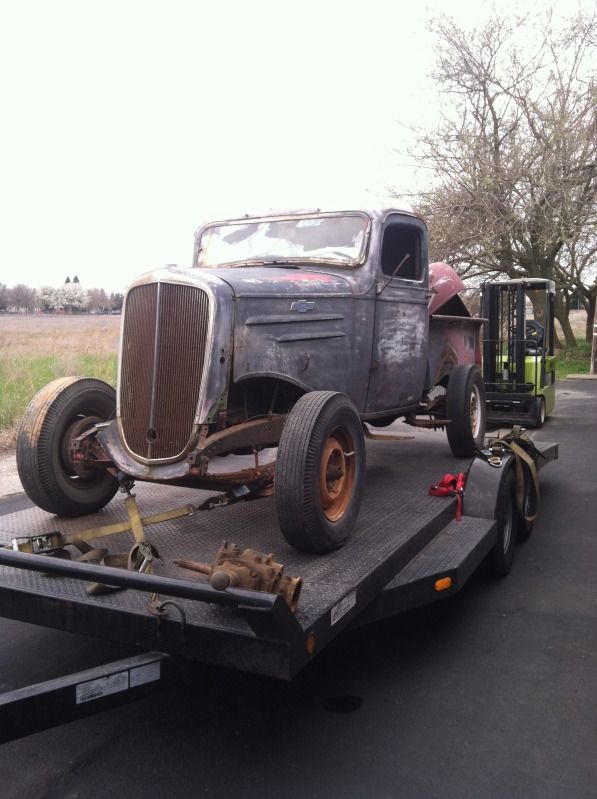 It's pretty much complete, though ultimately all I'll be using is the body, bed, and frame. I'll be replacing the engine and transmission, axles and suspension system, the glass and any interior work, wheels, and wiring. All on a small budget. My friend Kevin and I will be doing all of the work, even fabricating the suspension system ourselves (which Kevin has done several times, for his racing trucks). Plus, as I buy parts, I'll be able to sell the old ones to make some of the money back, since it's fairly complete, as I said. I'll even be selling parts I just don't plan on using, such as the fenders and running boards. Here are a couple of pics of the truck when we first got it to Kevin's shop;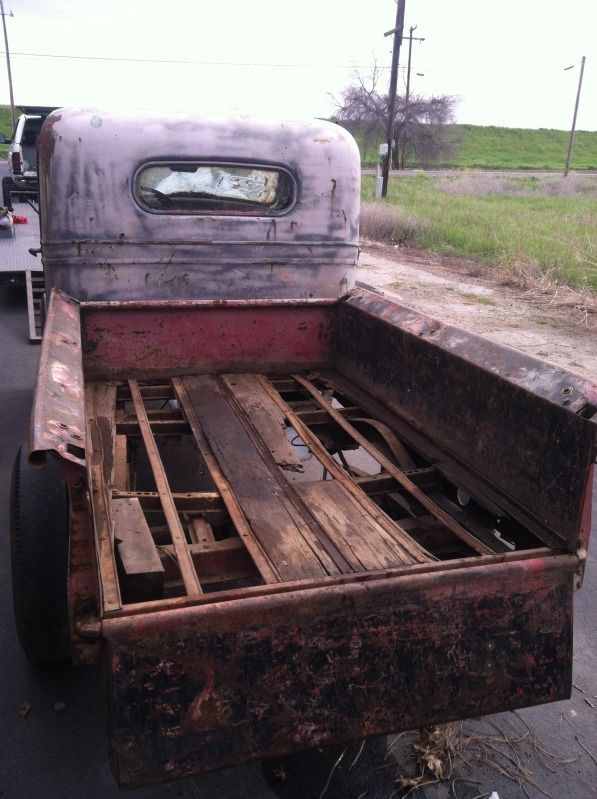 Today, a couple of weeks later, my wife and I met Kev at his shop, where we put in a few hours of work, stripping the front end down a bit, and unbolting the bed from the frame.
As long as I'm working out of town, this will be a slow process of only a few hours a month. Once I get laid off, however, I want to put in a couple of full work days a week on it. My goal is to have it running, functioning, titled, and registered in one year. Too bold a goal? Maybe, but you've got to set your goals high, sometimes.
The plan is to slam it to the ground with a custom airbag suspension. All I'll have to do is put air in to raise it up and haul a load, or empty it, and ride it low. We're going to put in a modern fuel injected Chevy motor, so that it'll get better gas milage than my current truck does. We might have to do a C-notch in the back in order to get it as low as possible. I will keep the cool grill and hood, but the fenders are not going to be used.
Here it is as it sits today: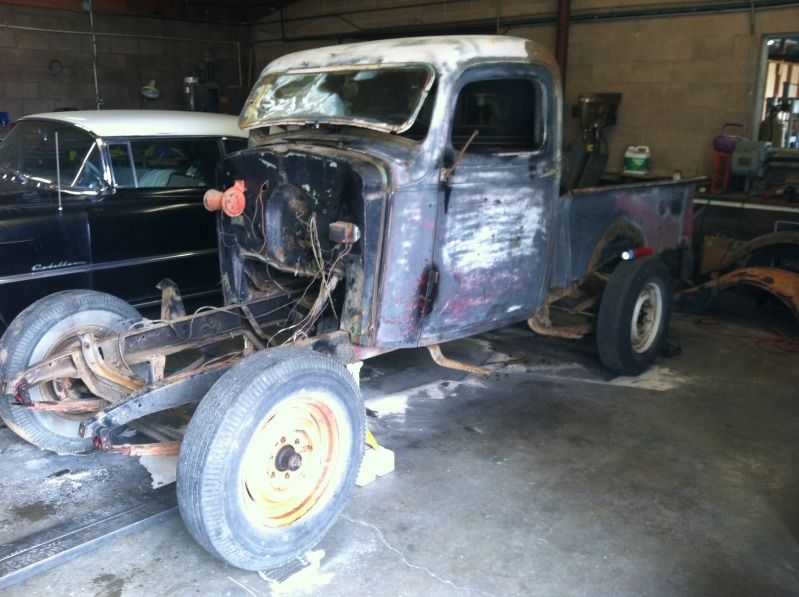 I still plan on building bicycles. I've even got plans to go a bit bigger with a dieselpunk bike. This will just be a bigger project to juggle in with the rest.