The Flickers, the Silver Screen, the Moving Pictures...call them what you will, I call them GOLD!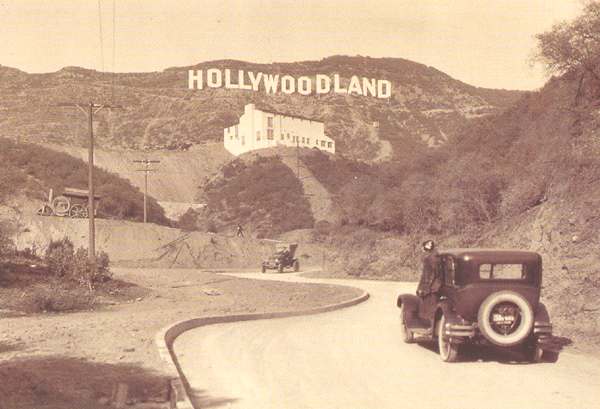 [image from solarnavigator.net]
Yes, the Motion Pictures Industry is coming into its own thanks to amazing new directors, stars, and actors with a keen new eye on what's possible.  Folks in faraway places like Southern California and Paris and Berlin are experimenting with the possibilities of this new medium in amazing ways. And to celebrate this event the Record Cabaret is now, for this special boxed set release, also the Flicker Cabaret, complete with actual moving picture reels for your viewing pleasure!  Simply stop the record while you change the reels following my spoken clues!  Watch them with this accompanying musical record and introductory and be amazed!
Moving Pictures. You've by now seen this amazing technological acheivment in some carnival or travelling exhibit, but have you seen it lately?  I bet not! 
For example, chances are that Reel #1 is what you've seen before.  Please stop this record and start Reel #1, restarting record for accompanying music. Enjoy!
Welcome back! By now the music and film should both be completed.  If not, please adjust as necessary...done? Good!  As you saw, it was a rather droll ride down main street.  I'm sure such things absolutely amazed you a few years ago, but by now you've probably moved on.  We at the Cabaret certainly have!
So, what can be done?  Well, the latest and most visually amazing movie ever made is now out: the incredible work of D.W. Griffith and his blockbuster hit Birth of a Nation.  New and clever techniques like dramatic screen-cuts between scenes and accelerating action and camera angles to highten tension really makes the film a barn burner. Unfortunately, it's also a cross burner. It is an artistically amazing acheivement, alright, but if you don't know the Cabaret's stand on those white hooded idiots the film unfortunately celebrates...well, welcome, new friend! Keep listening and we'll clear you up on the whole "Klan" business.
Since we'll have no truck with such hateful nonsense here, we instead look to the amazing work of a British Vaudeville star who has made the transition to the flickers, a talented young man named Charles Chaplin.  Not only is he amazingly talented, but his work with Keystone is revolutionizing the visual art to make comedic gold.  Take his "Little Tramp" character, here in the debut in "Kid Auto Races".  
Stop the record and play Film #2 now!
Music and film complete now? If not, take a moment to match it all back up!
Good! Now, wasn't Mr. Chaplin the funniest?  Well, he's just as great behind the camera as he is in front of it.  Check out his directorial debut in "Caught in the Rain". Stop the record and play Film #3 now!
Music and film complete now? If not, take a moment to match back up!
Welcome back, friends!  Yes, it's truly amazing what they can do with motion pictures today, is it not?  But the best has yet to come!  The Cabaret has a special surprise for you, our loyal friends.  We have the Film of Tomorrow!  Yes, we have, as a gift from the actor himself, a special sneak peek for the latest film by a handsome and talented young man named Douglas Fairbanks!  Watch his acrobatic adventures as the legendary Robin Hood!  It's history and entertainment! 
Stop the record and play Film #4 now!
Music and film complete now? If not, take a moment to match back up!
And back!  Wasn't that uncanny? Imagine what such talents could do together. Hmmm...Chaplin, Fairbanks, and even Griffith united...what a thought!  And just think of where the flickers will be in a hundred years!  They may have all sorts of amazing things by then, like built-in sound! Or even color!  We at the Cabaret can only speculate!
And now, our cocktails.  Yes, that was a plural, folks!  One great drink is the prefered libation of Mr. Chaplin, the other the prefered drink of Mr. Fairbanks!  You at home can drink liek a real "Hollywoodland" star!  Enjoy them both!  And not to get too political, but be sure to Vote Wet so we can keep enjoying them!  A Dry vote is a vote for the Klan!
Charlie Chaplin Cocktail:
[image from olivertwistgin.com]
1 oz Apricot Brandy
1 oz Sloe Gin
 Shake over ice & strain into a cocktail glass.  Garnish with a lime twist.
Douglas Fairbanks Cocktail:
[image from killingtime.com]
2 oz Plymouth Gin
1 oz Dry Vermouth
 Stir over ice & strain into a cocktail glass.  Garnish with lemon and orange twists.
And with that, good folks, this record comes to an end!  Hope you enjoyed the Cabaret's special record-and-reel combo!  If enough sell, we may even do this again!