I've recently ran across a nice mobile game Redcon , that depicts war between the Empire and Traitors in a rather dieselpunk fashion.
Basically, you command the Fortress with several gas-mask wielding grunts, fine-tuning its weapons and facilities to meet misson demands and targetting relevant parts of the enemy fortress.
So, the main challenge is to destroy the adversary, shelling him with artillery and missiles (incendiary and chemicals incleded) and sendin the Zeppelins. First missions are freem then they ask for some cash.
The story is more or less straightforward, but developers paid some attention to propaganda posters (I wonder if it is possible to find them separately...):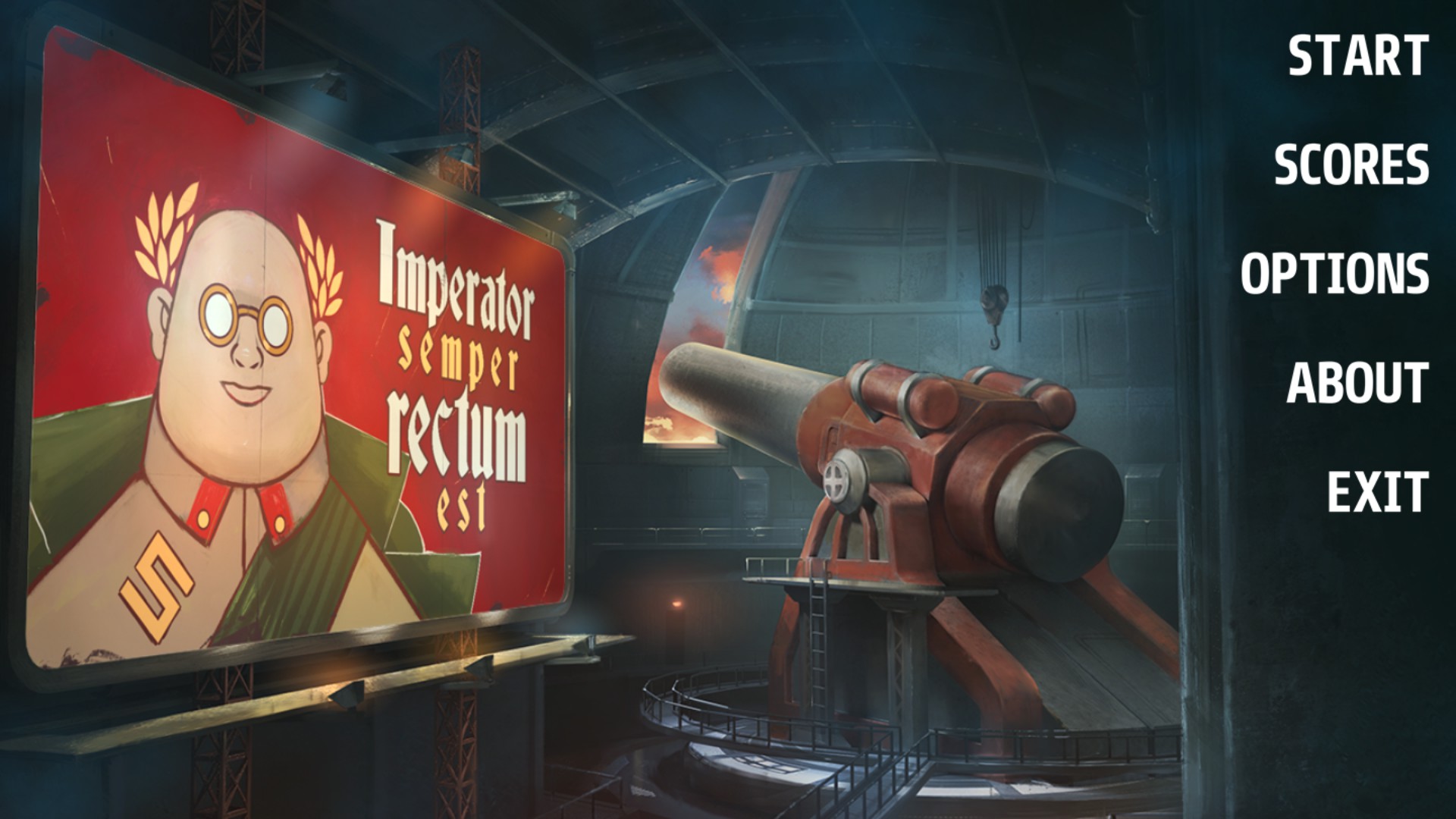 PS I have no connections to developers/publishers :)